Investigating the possibilities. I
Trying to figure it out. Do you have any instructions? I'll keep trying. I found, "Add your site key (a.k.a Store ID) to your TTG HighSlide Gallery Pro settings online at their site.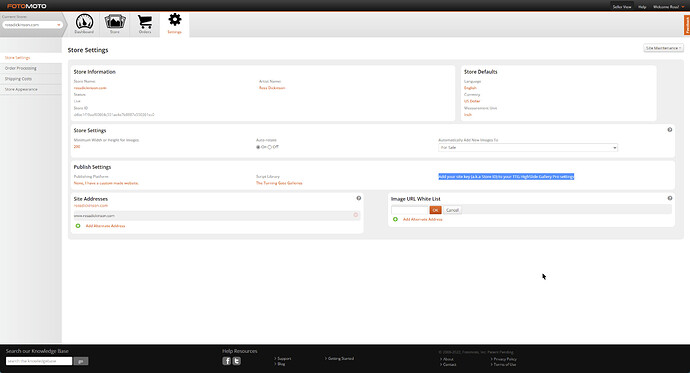 Hello ross.dickinson@42itus.com,
Thank you for submitting your question to us online. Case #01415789 has been created with your comment:
TTG Backlight
Need help installing and configuring
We will respond to you shortly.
Thank you,
FotoMoto Support
Ping pong we're it.
Hi Ross,
If you need help with TTG you might want to contact them for support, but I'm happy to help however I can with TTG and of course with Fotomoto.
How can I help?
Kind regards,
Derek
Have you viewed the documentation?
Hadn't found it yet. Looks pretty easy to follow. Thank you.