Hey there, all!
Been enjoying Backlight 5. Had a client point something odd out that I'd like to ask for advice on:
When using the client response gallery in slideshow mode (on mobile) any pinch-to-zoom actions are summarily hidden underneath the next slide. As you can see from this screen capture, it creates an odd situation for the viewer: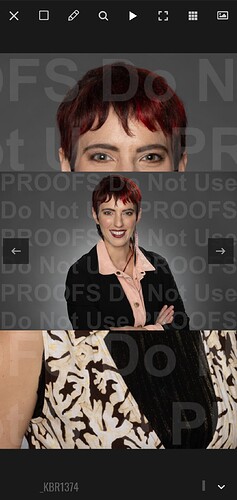 Are there any changes I can make to the Backlight options in order to either A) pause the slideshow on detected pinch-to-zoom actions or B) shove the zoomed-in image aside when the next slide appears (rather than layering the next slide on top of the current slide)?
Thanks!