I'm left wanting when it comes to viewing a best fit size for images on a phone. I'm using BL 3 and Pangolin.
Ideally I'd like a way for photo presentation to take over the screen. It would be under user control, like clicking the zoom window button (like you can get in YouTube).
Here's an example (see attached images), showing how rotating the phone to wide actually makes the photo more narrow. I understand how landscape shortens the height of the viewing area. It has to make space for captions, BL UI, the browser's address bar, and finally its row of tabs.
I was experimenting with Galleria. I like how it can hide the UI elements and footer. I have a few feature requests for Galleria, but without it having a gridview it's a non-starter for me. Sadly without the (masonic) grid view Galleria is a non-starter. Argh.
I think I want to combine the grid view available in Pangolin with the slide show of Galleria.
I was thinking I could use PHP plugins or maybe CSS to remove the footer and captions while the phone is in landscape mode. (eh, can a media query tell me this?). This would make the image area taller (and therefore images can be wider). Taking this path ends up hacking Pangolin into Galleria. Or before I go into the weeds and off a cliff, maybe I can do something simple like make the UI and caption area overlay (and transparent).
Any suggestions?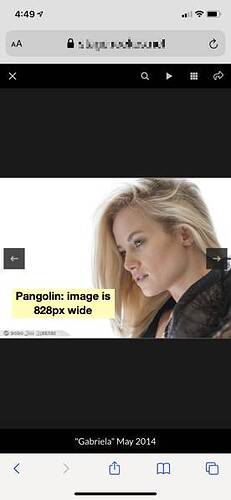 iPhone 11 in portrait rotation with Pangolin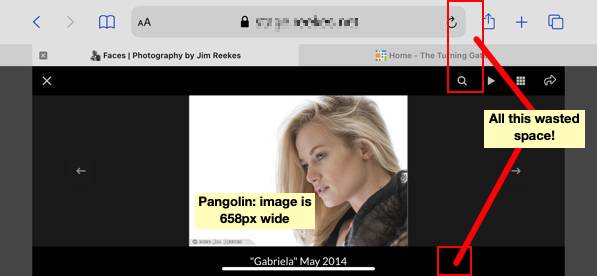 iPhone 11 in landscape rotation with Pangolin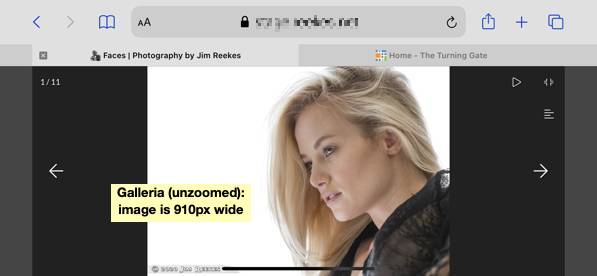 iPhone 11 in landscape rotation with Galleria default mode (showing address bar and tabs)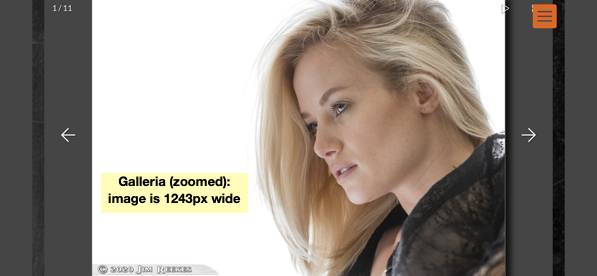 iPhone 11 in landscape rotation with Galleria zoomed mode (with address bar and tabs scrolled above the screen)