Before I go to a full re-design, I'd like to take a last wack at copy-pasting the folder structure of the previous version of the site.
My FTP server indicates that all the folders are in place but how to relink them, if possible?
See: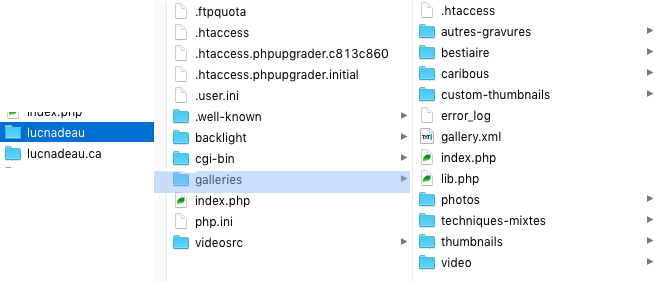 Even though, I still can't find where the home page is!
Unless it's ludicrous of me to think this kind of maneuver is possible.
https://pideja.ca/lucnadeau under redesign to become bilingual using the language selector.
https://lucnadeau.ca original site.