Hi all,
if I enable "Excerpts on blog" all three columns are visible - menu on the left, posts in center but only the tiles, and some widgets on the right.
if I dissable "Excerpts on blog" only the posts in the center are visible but with images and text. And that's exactly what I want to see but! with the menu on the left and the widgets on the right which are missing.
What do I have to do???
Thank you for your help.
Best regards,
Oliver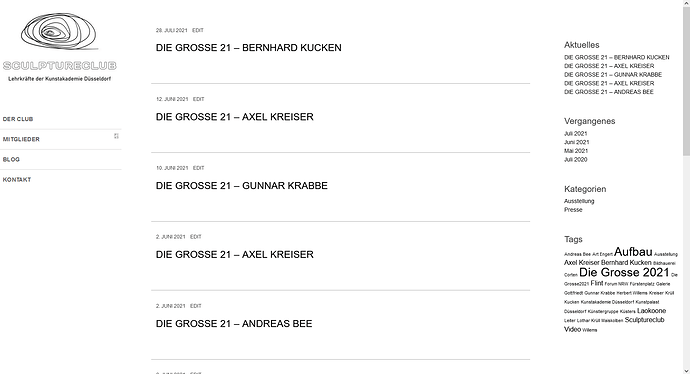 ---