I am having a problem that I cannot track down with image quality.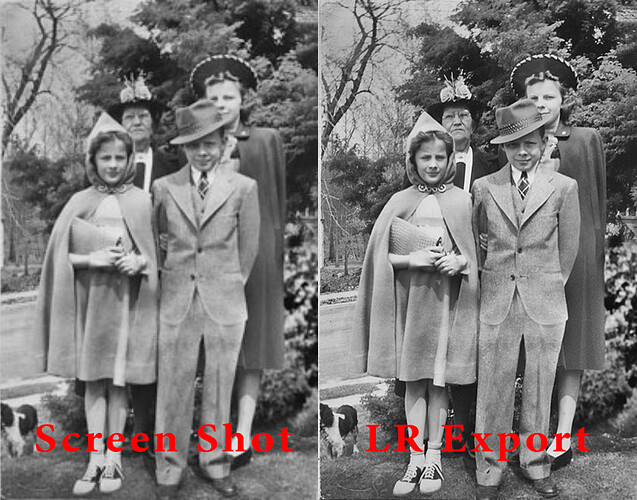 The screen shot on the left was exported from Lightroom to an album with the theater plugin template using the Vegas Slideshow. Quality is set to max (84), (normally, I never go that high) Sharpening is set to ON for SCREEN. As you can see the image is blurry.
Here is the URL: https://chisolmstudios.com/photo-restorations/fade-out/
The image on the right was exported from Lightroom with the same pixel dimension as above with Quality 79, Sharpening OFF.
The same thing is happening with other static image galleries in the same album set.
I do not have this problem in other album sets.
Thanks in advance