My question is a question of general understanding of concepts:
Situation:
I try to makeup a new Site using an old Site (all BL3)
I have a new album ready for first sync in Lightroom.
Before syncing, I thought I check situation in BL Backend.
Publisher / Top-level Galleries
I see this: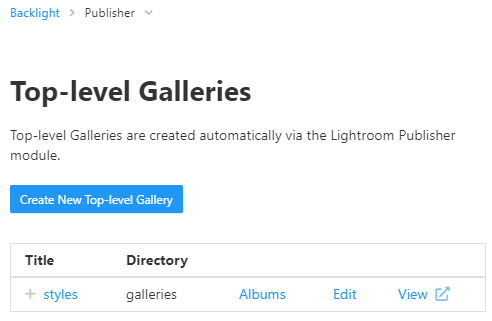 when trying to edit:


Under Designer / Templates, I see that there is no Album Set Template created: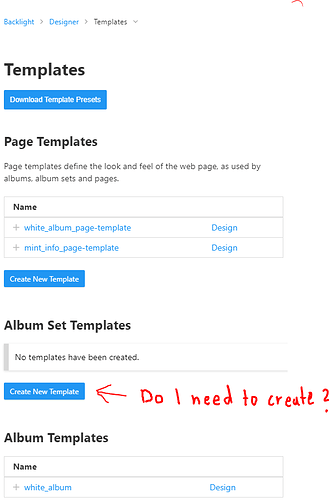 Should I create one? do I need it? (I do not plan deep hierarchical structure, only albums on top-level.
And If I create one, (if necessary)… should I consider something before syncing from Lightroom to place the album?
Thank you for any advice.