Following on from This thread
On my photography site https://www.peterblandford.com/ I allow image downloads that are reasonably hi res. It works great on PC and Mac browsers, people can click on the little image icon then the cloud icon and get an image in their download folder.
On IOS devices people always have problems
If they are using Google Chrome, which is most of them, when they click on the cloud they get this error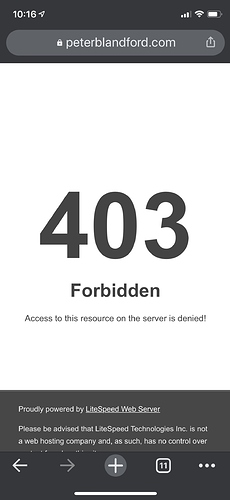 Is they use Safari, it downloads a copy of the image to their downloads folder which is only accessible with the "Files" app and gives no notification.
Ideally the hires version of the photo would just be saved in their photos app.
Is there anything I can do to make it easier for people to download hi-res images from my site when on an IOS device?